Mobile Application Development in Pakistan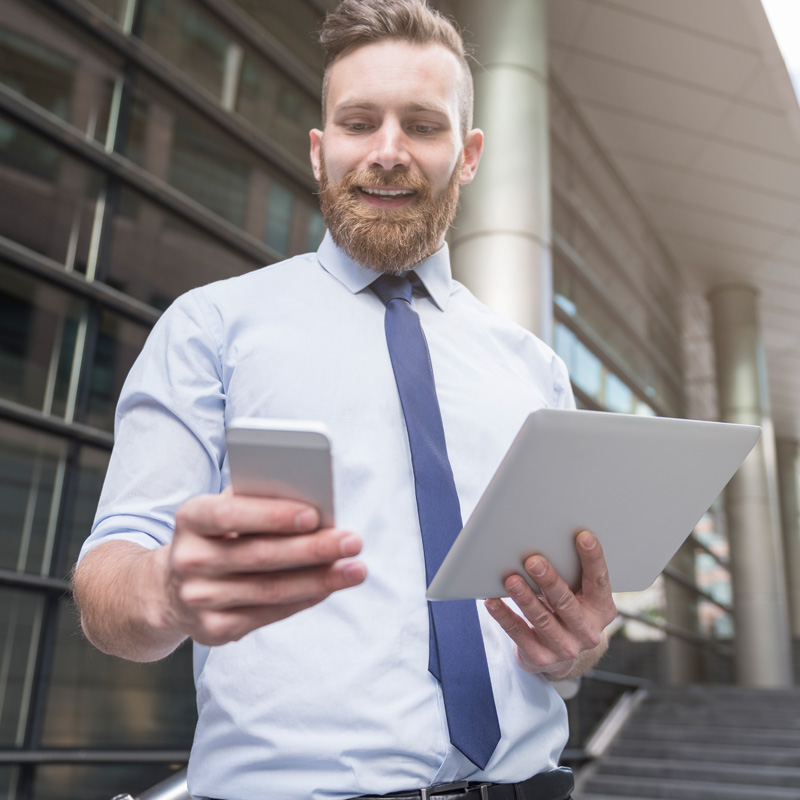 Android and IOS Development
Smartphones have become everyone's best friend in today's digital world. It is no surprise that the different smartphone companies are at the top of the electronics business because today even a 5-year-old can function a smartphone with no difficulty.
So, if you're running an online business and thinking of creating a vivid mobile application, you're on the right track. IBT is providing the best mobile application development in Pakistan. 
Being able to provide Android or IOS users an easy and convenient way to reach you through a well-customized app can be a powerful tool for your business.
The progression of mobile phones from being a simple means of communicating with other people through a phone call to being this powerful tool with uncountable functions and features is why they are the center of innovation in the modern world and technology today.
Through mobile applications, people are able to perform hard tasks with so much ease, it's shocking. They've truly changed the way business had been before.
Multiple applications are being created on both Android and IOS on a daily basis and they can easily be downloaded through the respective app stores with comfort.
But, one thing that you should keep in mind is that not all apps that are highly downloaded are considered to be a good investment. These apps are not designed appropriately and users find them harder to navigate. So, instead of making their life easier, the app just makes them want to throw their phone on a wall.
Mobile Application Development At IBT
At IBT, we make sure the mobile application we are designing is tested on multiple occasions so we can guarantee a smooth run before presenting the final product to our clients.
But surely you want to be convinced that the investment that you are about to make will not be a total fail.
So, we're listing down some of the reasons why investing in a mobile application is a good marketing strategy.
Customer Engagement
Mobile apps without a doubt create a direct relationship between you and your customer.
Through your app, you're able to send notifications whenever you're putting up special offers and services. You can also inform when you're planning on introducing a new product.
Brand Awareness
You can build brand awareness and recognition through your app.
This will not only help you get more customers but will also allow you to include your existing ones to help get the word across.
Customer Support
Your customers who use the app can easily reach out to you as compared to the ones who don't.
You'll be more responsive and engaging through the app and will be able to answer all of your customer's queries quickly without making them wait.
Customer Loyalty
You'll be 100% sure that the customers who've downloaded your app are the ones you won't lose. These customers will always be on the lookout for new products and services that you'll offer so that they can benefit from them.
A mobile application will help in achieving unimaginable business growth as well as a personalized user experience.
Investing in creating a well-designed mobile application by professionally well-trained experts at IBT can help skyrocket your business. IBT specializes in and has made a name in Mobile Application Development in Pakistan industry.
So, don't wait, give us a call or visit our office and take the first step towards the success of your business.