Graphic Designing Services in Pakistan
Attractiveness
Attractiveness is the key to grab the attention of viewers, and if you are running an online business then Intelligent Business Technologies is here to help you by providing its best Graphic Designing services in Pakistan and world wide.
Let me ask you a question. You're in a shopping mall, and you are handed two brochures by two different people.
One is a plain one that is full of words and it doesn't strike or interest you at first. Whilst, the other one is this artistic piece of paper, aesthetically presented and visually pleasing to you and develops your interest right away.
You'll probably end up throwing the first one in the nearest trash bin and skim through the second again and probably take it home with you.
What sets the second apart from the first one? Graphic Designing.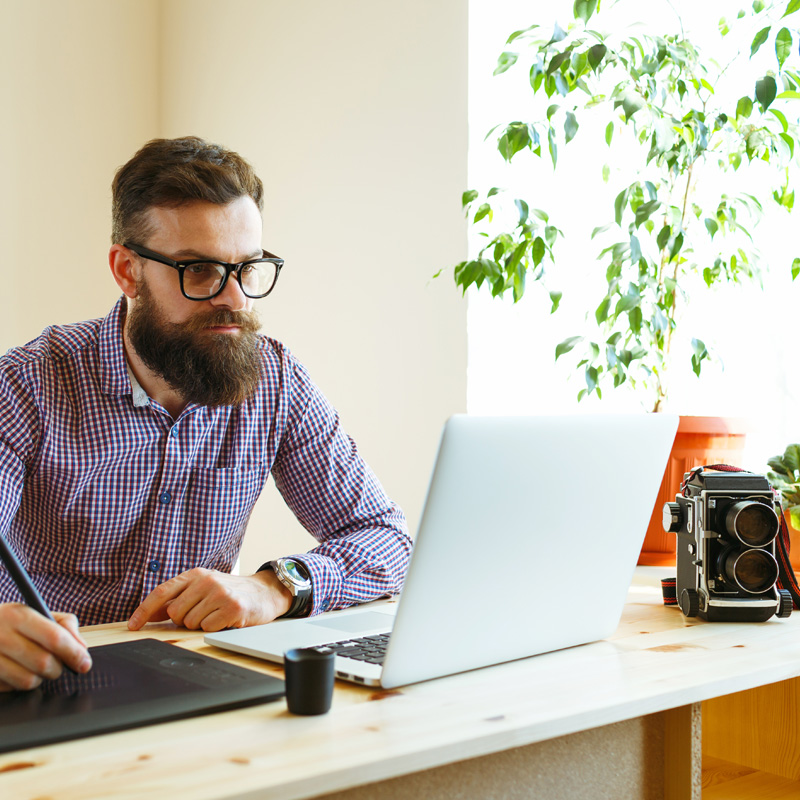 Graphic Designing And Its Importance
Graphic design is the art of visual communication that combines images, words, and ideas to convey information to an audience, especially to produce a specific effect.
To sum it up, you can say that it is communication design, it's a way of being able to send your message across using the art of making a site look attractive.
The elements of graphic designing are:
Typography
Texture
Shape
Size
Color
Visual representation is complex. It's not only just creating beautiful and artistic images but one needs to also be very careful with the intricate details.
This is why, at IBT we've trained our Experts to create masterpieces, keeping in mind even the minute details because these heavily affect the end product.
We believe that a single picture can speak and is worth a thousand words and we're firm on that belief.
Importance of Graphic Designing
It leaves a good first impression. If someone will see something that visually pleases them, they'll automatically generate a good opinion about your business which will benefit you, obviously.
If you're investing in finding yourself a good designer then you're creating a sense of professionalism, as it shows that you're willing to improve your business as much as possible.
Your potential client will also trust you more if you present yourself through attractive design.
The ideas and messages that you're trying to convey to your audience will visually be summarized through your illustrations.
We all have a habit of just scrolling down post after post but whenever we come across something that catches our eye, it is always something that is visually pleasing. Our fingers automatically come to a pause when coming across a beautifully designed visuals.
How We Do Graphic Designing Services In Pakistan?
At IBT, our experts use different visual arts, typography skills, images, and layout techniques keeping in mind the visual balance, alignment, and contrast to create a perpetual design leaving an everlasting impression.
We offer all kinds of graphic design services including
Posters
Logos
Brochures
Business Card Design
Landing Page Design
App designing etc.
Our Graphic Designers also use a different kinds of software programs and we make sure we are using the most modern technology. Be it the raster images or the vectors ones. We keep all the aspects of good visual representation as well as the needs of the client on the table before taking even the first step.
Before starting on with the graphic, we always have a quick overview of what software program or the form of the output will be most suitable for the kind of graphic being made.
Get in touch with us to discuss further details as we are providing the best service of graphic designing in Pakistan.